Landscape matters II : the Atlas

'Resources should not be taken for granted : context should be a source of inspiration'
Landscape matters is an ongoing research approach aiming to start a slow design movement. Through the idea that context should matter in production systems, we can identify broader topics and re-think our production process incorporating circular economies with the use of local resources. Landscape matters is above all a mapping tool. With the aim of tracing resources over the world, we can stand as new explorers and investigate material diversity, creating an atlas standing as a source of inspiration enabling local production with local makers.

I A mapping tool

Landscape matters is a research project aimed at the creation of a new atlas to navigate through geographies and highlight the diversity of materials related to their geographical context. By using a resource produced locally, we can create a rooted design, with a better understanding of the production impact on our landscapes.
This new system of production allows the consumer to have a better awareness of what and how he consumes, being integrated to the production process and therefore have an implication in the life and afterlife of the object. Landscape matters aims not only to highlight the material diversity worldwide and its relation to territories but also aims to give visibility to the makers. Looking at what is available in a restricted perimeter includes the idea of sustaining local and circular economies, using the knowledge available on one specific area.
The atlas of resources
Also see : the archetype as a mapping tool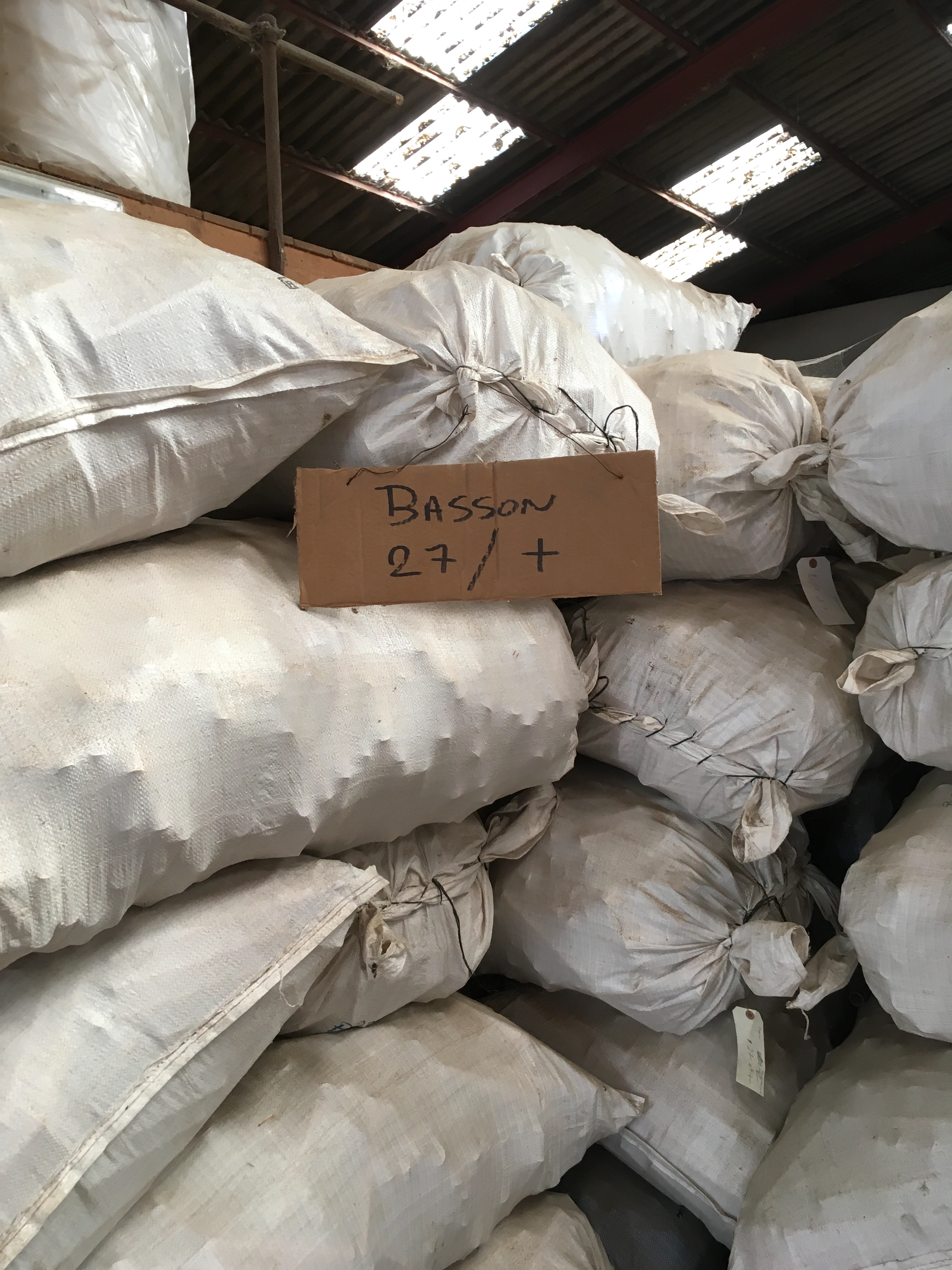 II An interactive map to archive and explore resources worldwide
III Guidelines for a rooted production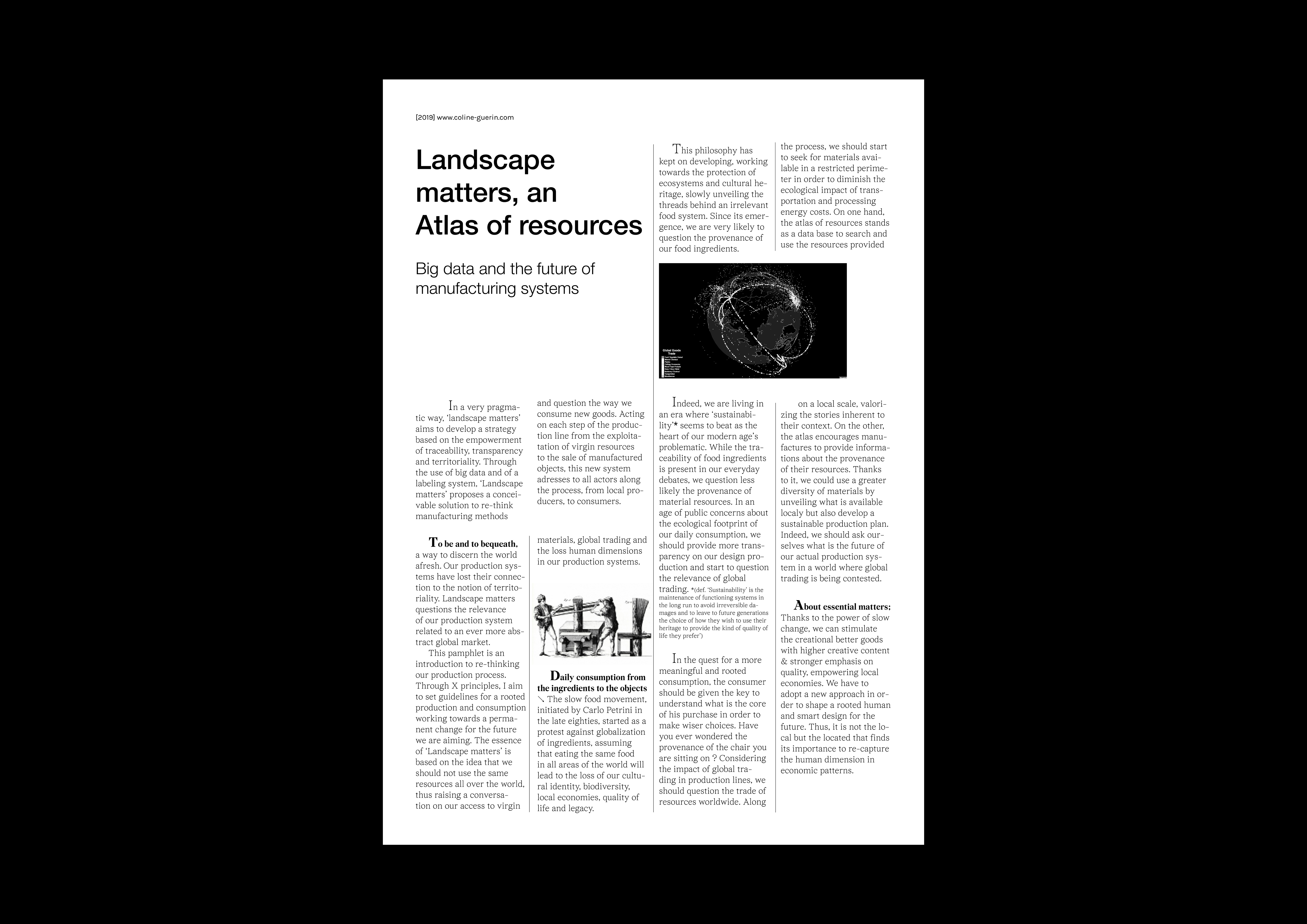 IV Located resources


Thanks to the power of slow change, we can stimulate the creational better goods with higher creative content & stronger emphasis on quality, associating the man made with industrial production. We have to think about a new way to look at our history and rethink ancestral knowledge, discarding the nostalgic western notion of the exotic in order to shape a rooted human and smart design for the future. In that matter, it is not the local but the located that finds its importance in order to re-capture the human dimension in economic patterns.

The production of new furnitures should no longer take materials for granted. Considering global trading in relation to mass-production, we should question the use of resources coming from the other side of the world, and start exploring and seeking for materials that are available in a restricted area, guided and inspired by what can be found within a perimeter of a hundred kilometers to diminish the impact of transportation and processing energy costs. The atlas of resources is a tool to search and use the material we need giving a voice to the makers behind their production.